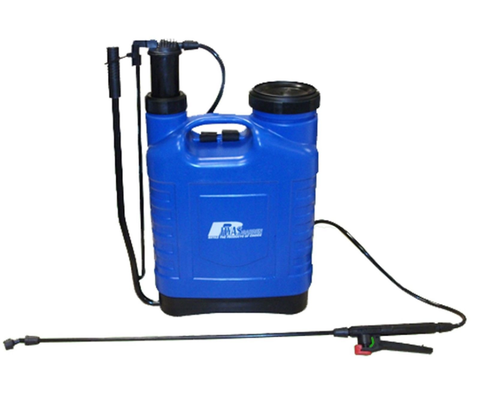 Litre 18L Garden Backpack Pressure Sprayer Knapsack
Backpack sprayer can hold 18 litres of fluid to perform various tasks from killing weeds to spraying fences. Ideal for insecticide, pesticides, fertilisers and any horticultural chemicals.
It comes with 4 interchangeable nozzle tips to adjust the flow
. There is a large opening for filling the tank which includes a filter to help prevent blockages.
The lance is 91cm long to aid you to get those hard to reach places, the trigger also has a lock to allow for continuous spraying.
Product Features 
18 Litre Capacity Shoulder straps to support the sprayer whilst in use Heavy duty carry handle Pump Handle Large filler with integrated filter to minimise blockages Non corrosive or reactive unit for use with chemicals complete with extra nozzles and spares kit Nozzles are universal so replacement parts are easy to find. Each unit is factory tested.
Weight:4. 1 Kg
---
We Also Recommend