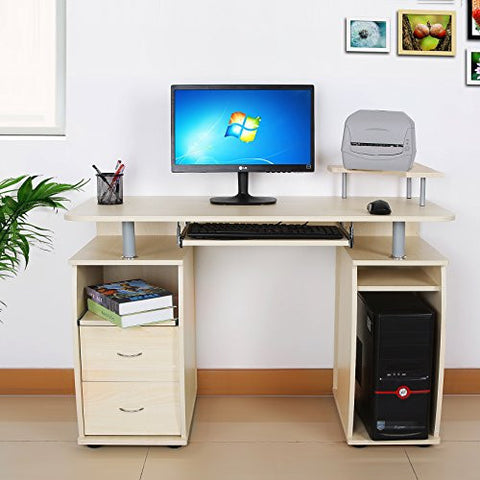 Maple computer desk

Curved and smoothed edge to protect from the injury.
Melamine coated board, durable and waterproof, easy to clean without fading.
Raised desk top printer and audio platform to save more space.
Smooth pull out keyboard and easy glide runners making your study and work more flexible and comfortable.
Material: coated metal tube + medium density fiberboard + melamine
Dimensions: 115 x 55 x 85 cm (L x W x H)
Wood thickness: 15 mm
Net weight: 38.5 kg
Gross weight: 41 kg
thanks for viewing